As we enter CY2023
December 13, 2022
2023-07-19 9:32
As we enter CY2023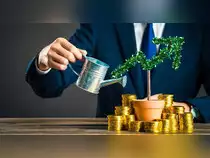 As we enter CY2023
Letter # 108
CY2022 will mark the seventh consecutive year of gains for the Sensex (assuming we end the year around current levels). In the history of Indian markets, there has never been the eighth year; EVER (previous best: 1989-94 cycle). But as they say, just because it hasn't happened before, doesn't mean it cannot happen now.
As we step into CY2023, we lay out our thoughts on the macro situation (incl. how RBI might be in for a two-frontier war). We also look at the earnings trajectory for the next year and end it with our views on valuations (incl. a discussion on flows – domestic and foreign).
Read our views in detail here: https://tinyurl.com/2k244zz4
Read the previous 107 articles here: https://www.buoyantcap.com/memos/
Disclaimers:
Information in this letter is not intended to be, nor should it be construed as investment, tax or legal advice, or an offer to sell, or a solicitation of any offer to make investments with Buoyant Capital. Prospective investors should rely solely on the Disclosure Document filed with SEBI. Any description involving investment examples, statistical analysis or investment strategies is provided for illustration purposes only – and will not apply in all situations and may be changed at the discretion of the principal officer. Certain information has been provided and/or based on third-party sources and although believed to be reliable, has not been independently verified; the investment managers make no express warranty as to its completeness or accuracy, nor can it accept responsibility for errors appearing herein.