Genetics & Mimetics: why investors miss PSB-like rallies
December 6, 2022
2023-07-19 9:37
Genetics & Mimetics: why investors miss PSB-like rallies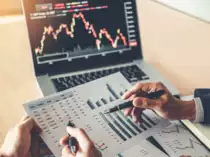 Genetics & Mimetics: why investors miss PSB-like rallies
Letter # 107
Nifty PSU Banks Index is up 60% in the past year and 40% in the past 2 months: it is a rally that many professional managers have missed, and elaborate reasons why the rally makes no sense might follow if you confront them.
In our ET article today, however, we enumerate reasons why such fallacies exist by demonstrating
(a) how genetics have often shaped solutions to our most complex problems without us even realizing it,
(b) how a successful ideology (say, an investment framework) is not configured to be true but configured only to be easily transmitted and easily believed (via Meme theory) and lastly
(c) why investments in some constituents of PSU Bank Index were a no-brainer at some point.
And if you thought a meme is a post-Instagram/Twitter invention, you might be surprised to read what Richard Dawkins had to say about it in 1976 (yes, that year is correct).
Read here: https://tinyurl.com/44e4rsxy
Read the previous 106 articles here: https://www.buoyantcap.com/memos/
Disclaimer:
Information in this letter is not intended to be, nor should it be construed as investment, tax or legal advice, or an offer to sell, or a solicitation of any offer to make investments with Buoyant Capital. Prospective investors should rely solely on the Disclosure Document filed with SEBI. Any description involving investment examples, statistical analysis or investment strategies is provided for illustration purposes only – and will not apply in all situations and may be changed at the discretion of the principal officer. Certain information has been provided and/or based on third-party sources and although believed to be reliable, has not been independently verified; the investment managers make no express warranty as to its completeness or accuracy, nor can it accept responsibility for errors appearing herein.