Junk bonds
June 27, 2023
2023-07-19 5:21
Junk bonds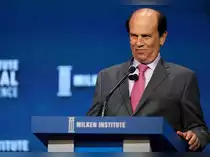 Junk bonds
Letter no. 124
While Indian equities are celebrating the last of Fed rate hikes, the long-forgotten High Yield (junk) and Leveraged Bonds market in the US is quietly unravelling.
The default in the first six months of 2023 has topped the defaults (volume and value) of CY21 and CY22, combined! 2023 is well on its way to becoming the third most severe year in the history of junk bond markets (after GFC – 2009 and Covid – 2020).
In our ET article today, while we take a trip down memory lane on the genesis of the HYB market, we end with why the US$1.4 trillion market still matters to you as an investor in Indian equities.
Read here: https://tinyurl.com/27uem4xv
Our previous articles can be found here: https://www.buoyantcap.com/our-memos/
Disclaimer:
Information in this letter is not intended to be, nor should it be construed as investment, tax or legal advice, or an offer to sell, or a solicitation of any offer to make investments with Buoyant Capital. Prospective investors should rely solely on the Disclosure Document filed with SEBI. Any description involving investment examples, statistical analysis or investment strategies is provided for illustration purposes only – and will not apply in all situations and may be changed at the discretion of the principal officer. Certain information has been provided and/or based on third-party sources and although believed to be reliable, has not been independently verified; the investment managers make no express warranty as to its completeness or accuracy, nor can it accept responsibility for errors appearing herein