US Generics: time for a cyclical upturn?
April 11, 2023
2023-07-19 5:39
US Generics: time for a cyclical upturn?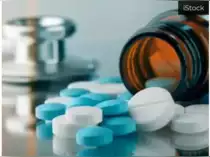 US Generics: time for a cyclical upturn?
Letter # 119
A 1984 Act, an audacious 2002 Para IV filing, and Indian Pharma was never the same again. Companies went from "copycats" to "formidable global generics players" in about 15 years. Early investors made billions in wealth.
And then came the slump. The shares of a few companies fell as fast as they rose, and a few have come down faster.
For many investors, the Pharma sector is all jargon – not worth investing time/effort in decoding it. In our ET article today, we present a simplified, yet logical perspective on factors that drive the sector, and why a cyclical upturn may be on the horizon.
And of course, a list of stocks that benefit the most.
Read here: https://tinyurl.com/3hutuu7b
If you have missed any of our previous articles, we invite you to peruse them on our website: https://www.buoyantcap.com/news-resources/memos/
Disclaimer:
Information in this letter is not intended to be, nor should it be construed as investment, tax or legal advice, or an offer to sell, or a solicitation of any offer to make investments with Buoyant Capital. Prospective investors should rely solely on the Disclosure Document filed with SEBI. Any description involving investment examples, statistical analysis or investment strategies is provided for illustration purposes only – and will not apply in all situations and may be changed at the discretion of the principal officer. Certain information has been provided and/or based on third-party sources and although believed to be reliable, has not been independently verified; the investment managers make no express warranty as to its completeness or accuracy, nor can it accept responsibility for errors appearing herein.